July 10, 11, 12 — 2015
A summer gathering of dance gypsies and contra dance weekend
Join us for our EIGHTEENTH summer gathering of dance gypsies at the Coshocton Lake Park in Coshocton, Ohio!
Spot them by their hats, their long lonesome sounds, and the @$$ kicking "chin-cello" grooves emanating from their mean, mean fiddle fingers. The MEAN LIDS play a mix of original and traditional tunes. BEN SMITH, MATT TURINO and MIRIAM LARSON join musical forces to produce an exciting, unique sound born from the living traditions of American fiddle and dance.
HOTPOINT STRINGBAND's legendary energy will once again heat up the hall and keep dancers' feet moving. MARK BURHANS on fiddle, HILARIE BURHANS on clawhammer banjo, MARK "Pokey" HELLENBERG on percussion and banjo uke, MARLENE SHOSTAK on piano, NICK WEILAND on bass pour everything they have and then some into that music that makes the dancers go "WOO!".
GEORGE MARSHALL's specialty is teaching and calling the New England-style contra dances he has collected throughout the country. He is renowned for his knack of matching music to dance and for his smooth, concise teaching and presentaiton.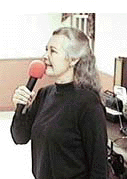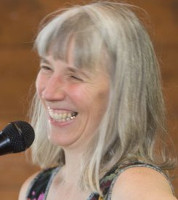 GAYE FIFER returns with her easy smile, warm sense of humor and clear teaching and walk-throughs of smooth-flowing contras. Ohio Northcoast's CAROL KOPP brings contageous delight and zest for dancing with her ever enthusiastic calling of lively contras and elegant English Country dances.
Pre-registration required. Don't delay! This weekend closes out early!